Is to provide a researched, natural therapeutic medical service, that a patient would otherwise not be able to receive.
Our focus is on treating conditions where Hyperbaric Oxygen Therapy (HBOT) is known to be effective. Delivering the treatment in an affordable and accessible way.
This will be accomplished through a collaboration between the medical director, hyperbaric technicians, owners and managers and outside consultations where needed.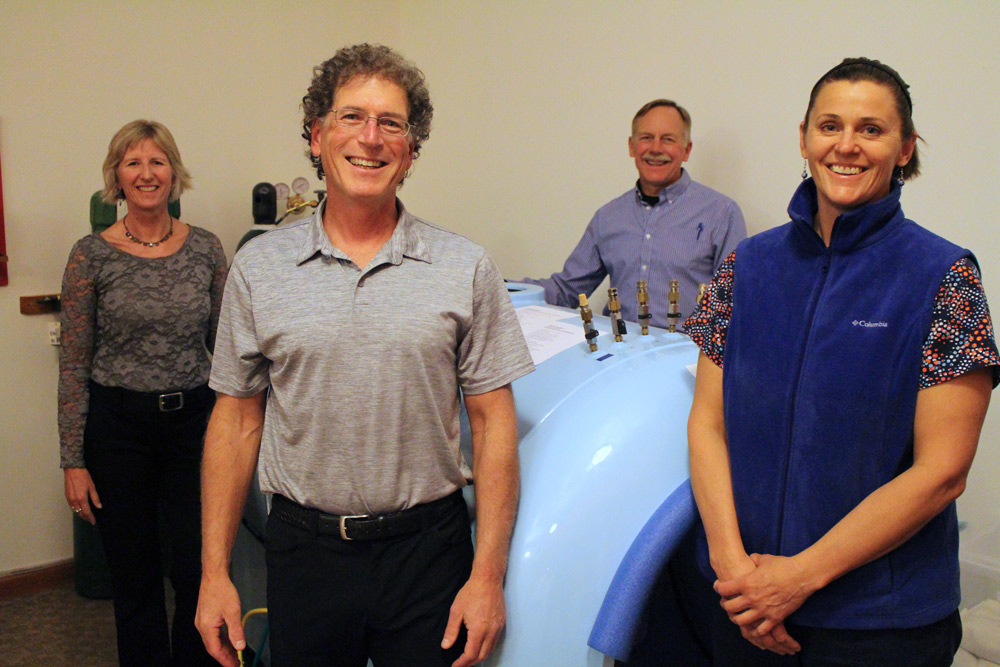 Meet Our Experienced Staff
All of our staff are qualified, welcoming, and extremely knowledgeable in the healthcare field including Hyperbaric Oxygen Therapy (HBOT). Come meet your staff!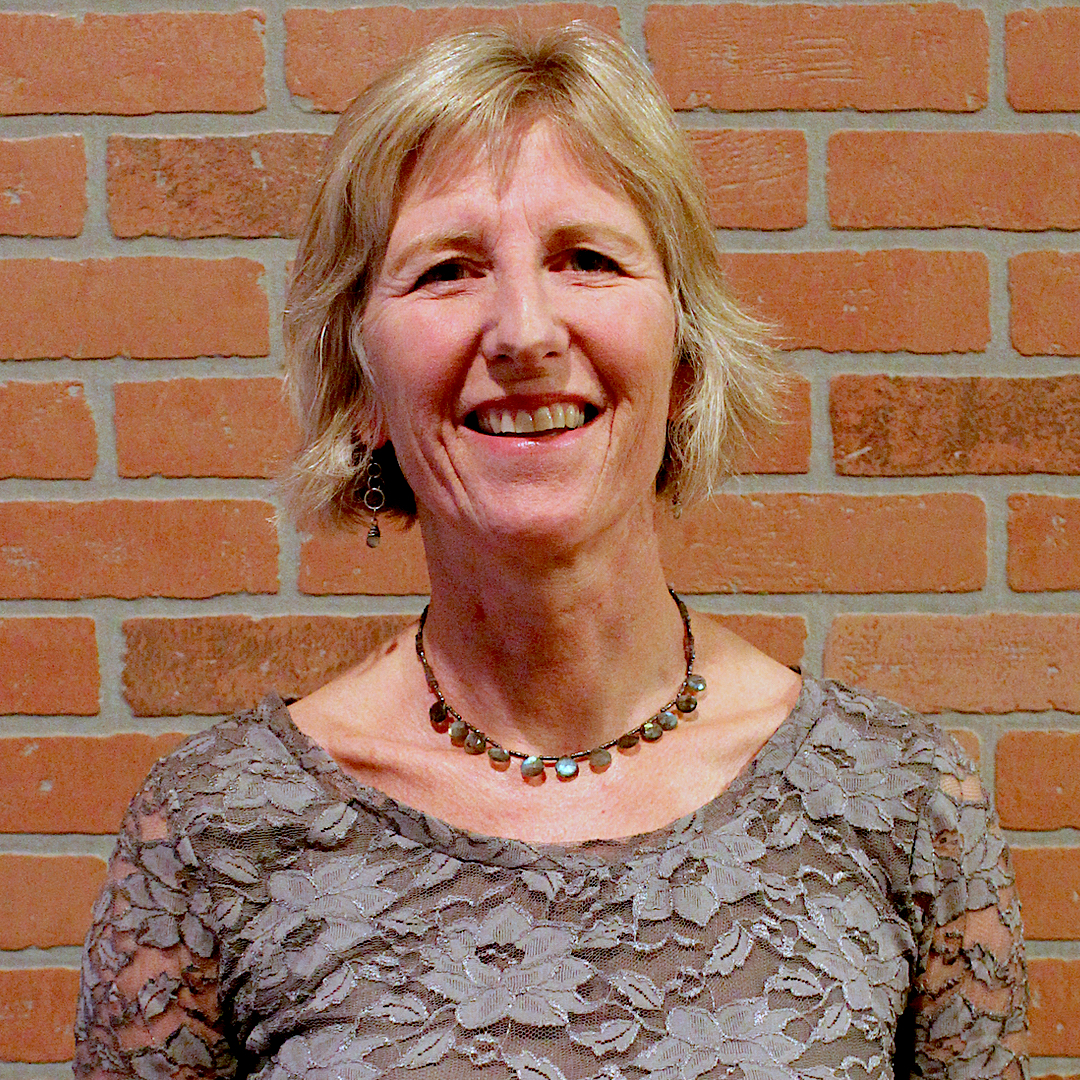 Kirsten Searfus, MD
Medical Director
Dr. Searfus is a Board Certified family physician who has practiced in Durango, CO since 2006.  When she joined Mountain View Family HealthCare in 2012, she became part of the growing Direct Primary Care (DPC) movement where the focus is put back on the physician-patient partnership.
Dr. Searfus also created Mountain View TLC, a collaborative model in which her primary care practice joins with specialists in nutrition, fitness and behavioral health under one roof to provide easy access to effective tools for patients to achieve their wellness goals.
Dr. Searfus has been the Medical Director for Mountain Hyperbarics since it officially re-opened adjacent to her medical office in August of 2018.  She performs the medical intakes, determines appropriateness for treatment and prescribes the optimal HBOT protocol to treat the patient's specific condition.   The proximity of Mountain Hyperbarics to her clinic also allows her to provide ongoing oversight of the treatment program for patients.  She believes HBOT is an important and exciting adjunct in the successful treatment of a variety of challenging medical conditions.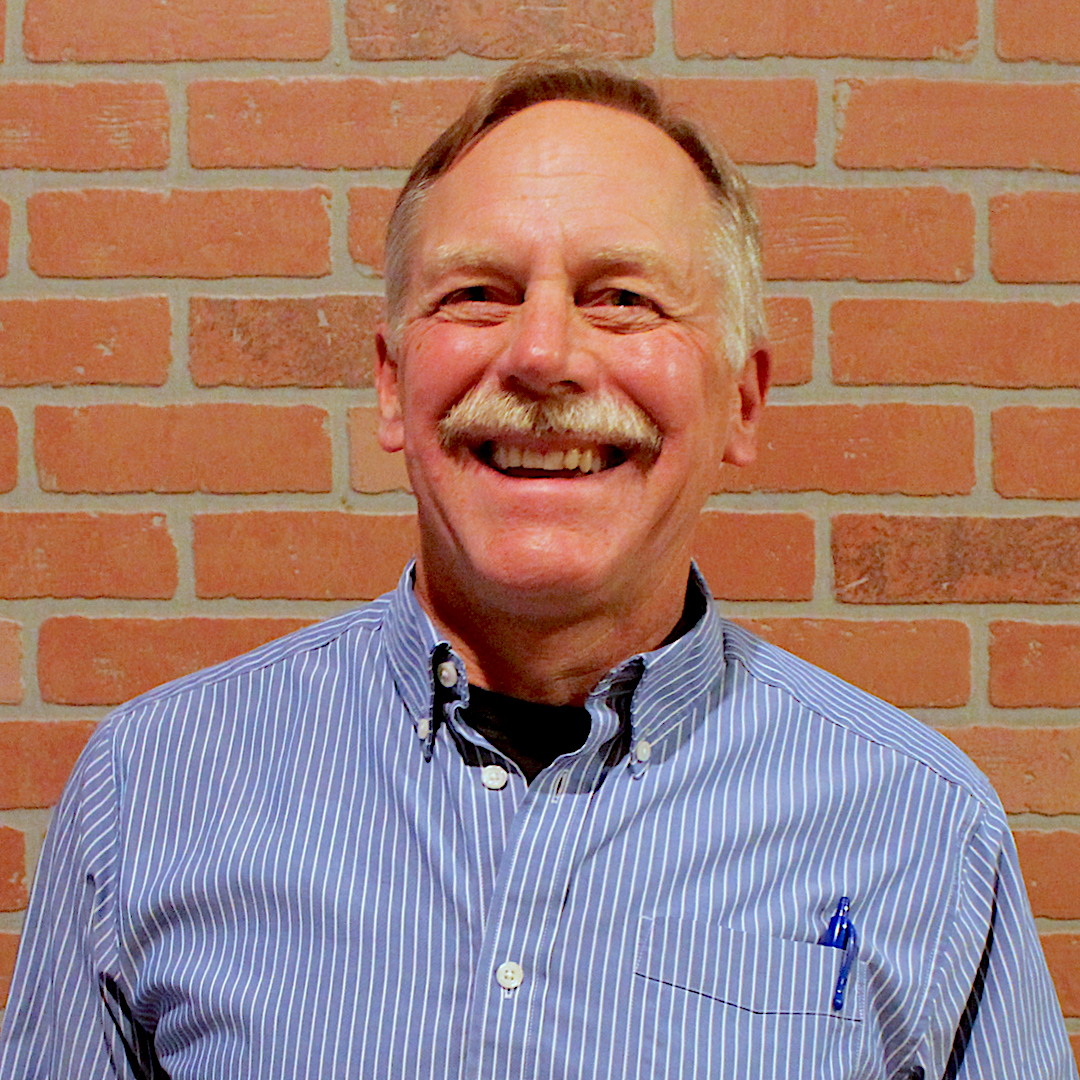 Paul Mattson
Hyperbaric Technichian & Consultant
Paul Mattson founded Mountain Hyperbarics in Frisco, Colorado in 2007, to help his son with autism and other children with developmental challenges.  Paul has an educational background in Biology and Chemistry and is a Certified Scuba Diver. The concepts of how and why Hyperbaric Oxygen Therapy could help heal a multitude of conditions were quite clear to Paul.  Despite many successes and well over 1000 'dives', he had to close the business in Frisco in 2014.
When Paul moved to Durango in 2018, he brought the hyperbaric chamber with him, planning to reopen Mountain Hyperbarics.  He now works with owner's George and Lori Ann Glass as a consultant and as a technician operating the chamber.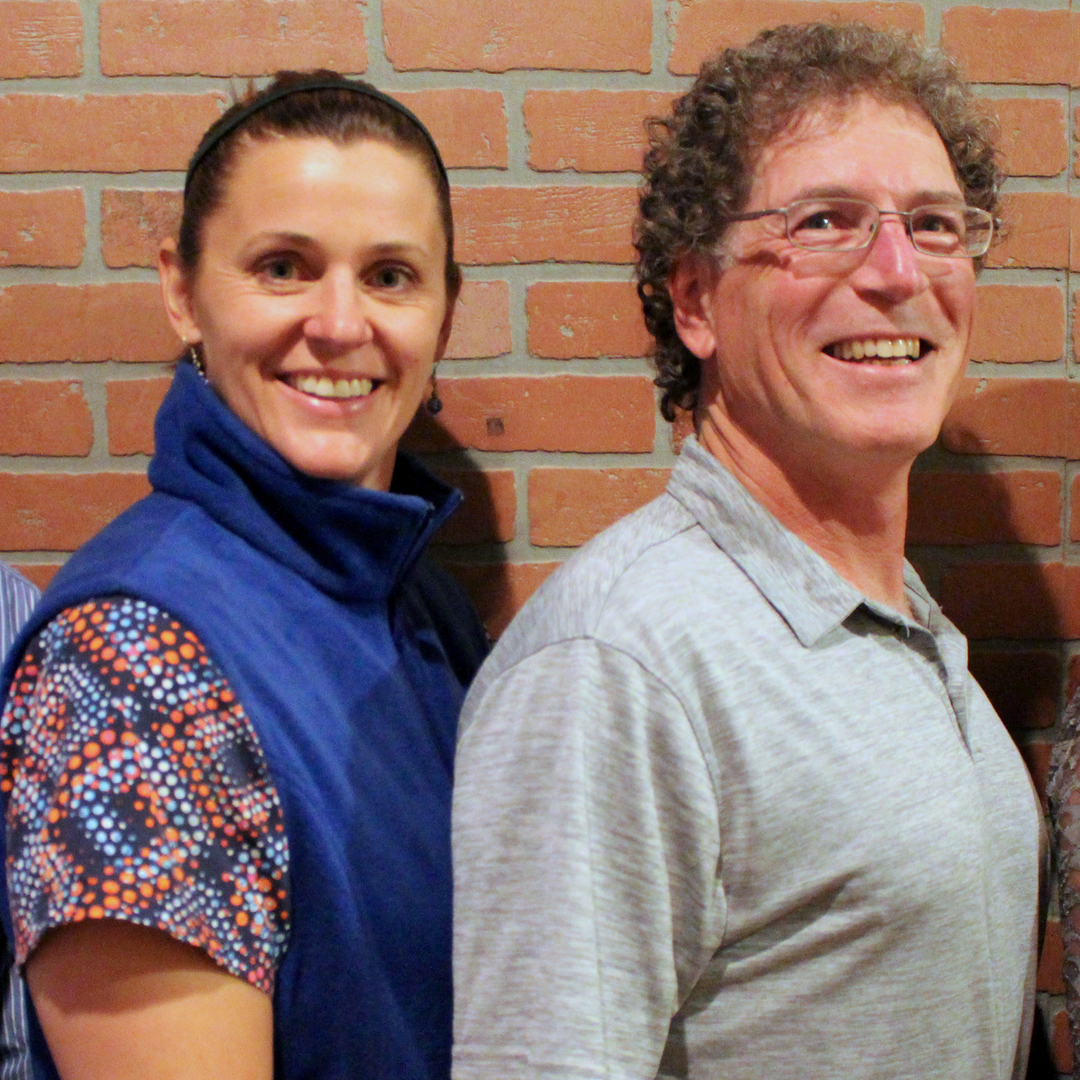 George & Lori Ann Glass
Owners & Managers
George and Lori Ann Glass have a combined 50+ years' experience in health care.  However, it was not their background or experience that inspired them to re-open Mountain Hyperbarics in August of 2018 in Durango, CO. (Mountain Hyperbarics was previously located in Frisco, CO from 2007-2014)  Their inspiration and drive to bring Hyperbaric Oxygen Therapy (HBOT) to those in need of this treatment is a personal story.
Early in 2018 Lori Ann was experiencing the "typical" symptoms of a traumatic brain injury (TBI).  This is not to say that they had just materialized suddenly.  The fact is that Lori Ann had been living with these symptoms for decades.  She had been treated for the symptoms previously with various medical and non-traditional approaches.  Unfortunately, the treatments only focused on the symptoms and not the actual injury to the brain.
It was not until Kirtsen Searfus, M.D. diagnosed Lori Ann with a TBI and set her on a course of treatment that included HBOT.  Within the first ten treatments Lori Ann experienced dramatic improvement.  By the time the full course of treatment was complete she continued to be symptom free.
You can say that inspiration, drive and passion to help those in need, who otherwise would not be able to receive this treatment, was the real story and the beginning of Mountain Hyperbarics' second life.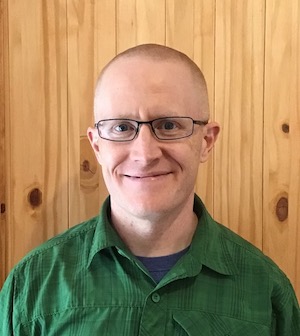 Dr. Timothy Durkin
Supporting Consultant – Durango Sports Medicine, PLLC
Dr. Durkin is board certified in sports and emergency medicine physician. He earned a Bachelor's in Biomedical Engineering at Vanderbilt University and attended Medical School at the Kentucky College of Osteopathic Medicine at University of Pikeville.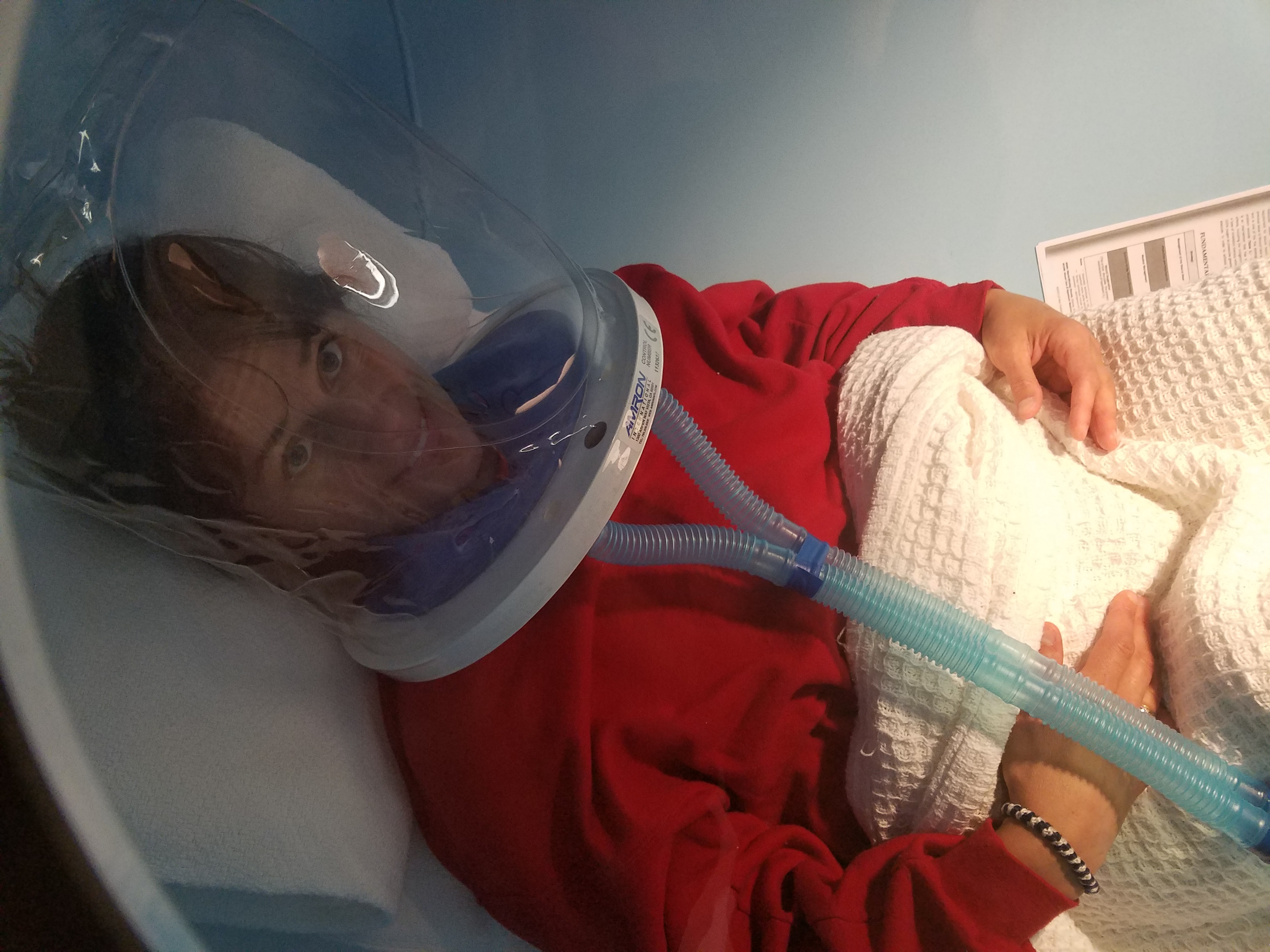 What is Hyperbaric Oxygen Therapy (HBOT)?
Hyperbaric oxygen therapy (HBOT) is a medical treatment which enhances the body's natural healing process by inhalation of 100% oxygen in a total body chamber, where atmospheric pressure is increased and controlled. It is used for a wide variety of treatments usually as a part of an overall medical care plan.
Under normal circumstances, oxygen is transported throughout the body only by red blood cells. With HBOT, oxygen is dissolved into all of the body's fluids, the plasma, the central nervous system fluids, the lymph, and the bone and can be carried to areas where circulation is diminished or blocked. In this way, extra oxygen can reach all of the damaged tissues and the body can support its own healing process. The increased oxygen greatly enhances the ability of white blood cells to kill bacteria, reduces swelling and allows new blood vessels to grow more rapidly into the affected areas. It is a simple, non-invasive, 100% natural and painless treatment.
What are the Benefits of HBOT?
It has long been known that healing many areas of the body cannot take place without appropriate oxygen levels in the tissue. Most illnesses and injuries occur, and often linger, at the cellular or tissue level.
In many cases, such as: circulatory problems; non-healing wounds; and strokes, adequate oxygen cannot reach the damaged area and the body's natural healing ability is unable to function properly. Hyperbaric oxygen therapy provides this extra oxygen naturally and with minimal side effects.
Hyperbaric oxygen therapy improves the quality of life of the patient in many areas when standard medicine is not working. Many conditions such as stroke, cerebral palsy, head injuries, and chronic fatigue have responded favorably to HBOT.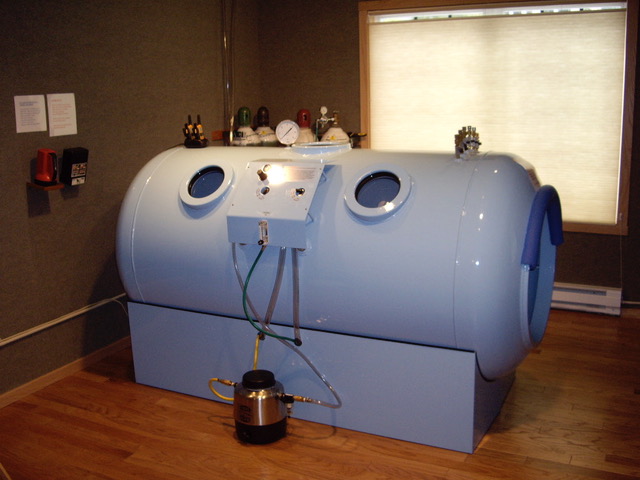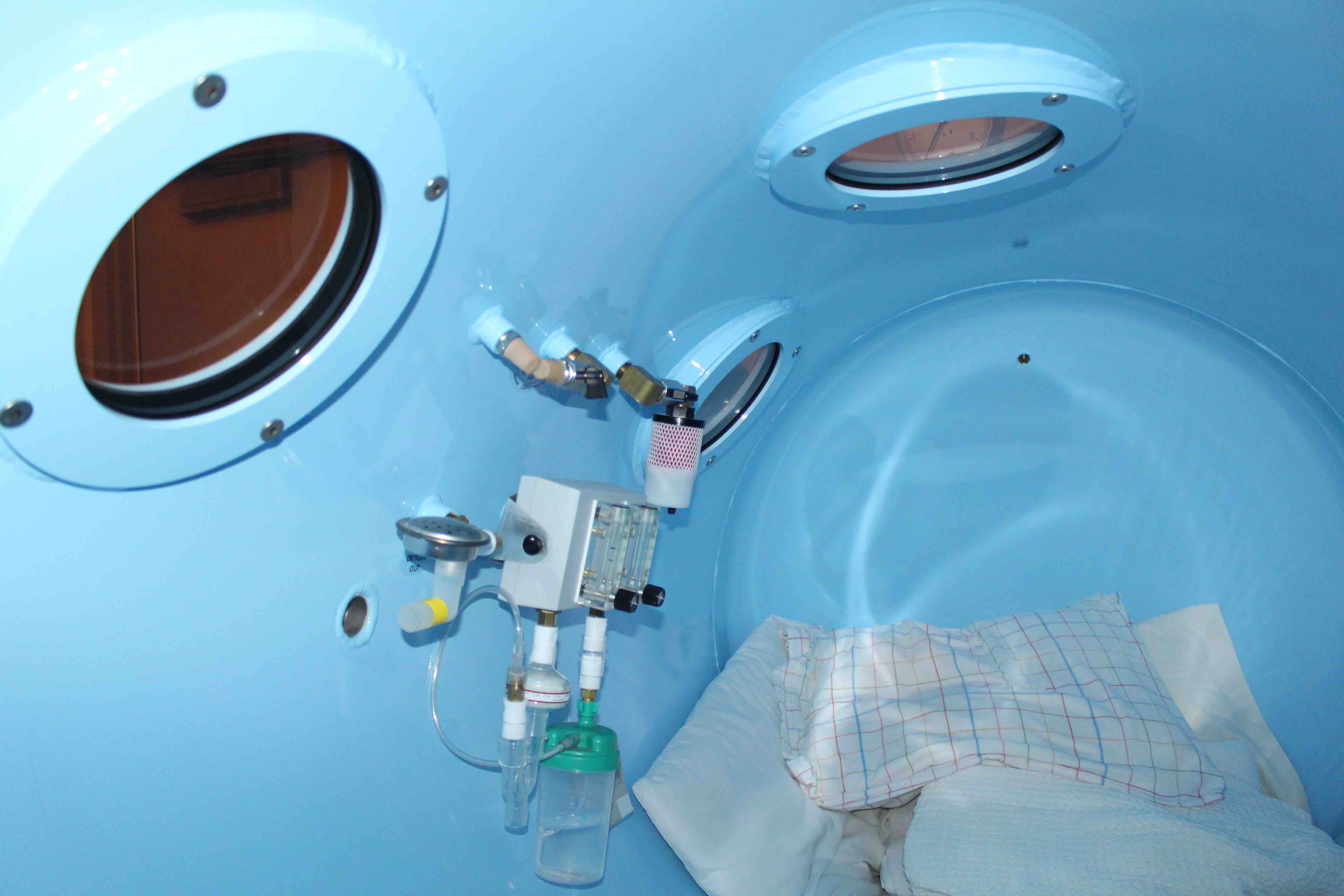 Inflammation can act as a barrier for oxygen to heal. Hyperbaric oxygen chambers pressurize oxygen to move into the liquid part of the blood (plasma), cerebral spinal fluid and lymphatic system, allowing oxygen to flow freely throughout the body and brain to restore health.
Under pressure, inflammation is no longer a barrier towards healing and the body can restore its innate healing abilities. Now able to travel throughout the body and brain in areas where it was unable to reach. Hyperbaric oxygen therapy helps to widen arteries and creates new routes for blood to flow while eliminating and removing harmful chemicals from our tissues.
Reduce inflammation, pain, neuropathy, heal wounds, regenerate tissue, optimize brain function with Hyperbaric Oxygen Therapy (HBOT).

What conditions is HBOT effective in treating?
Hyperbaric oxygen is used to treat all conditions which benefit from increased tissue oxygen availability, as well as infections where it can be used for its antibiotic properties, either as the primary therapy, or in conjunction with other drugs.
Conditions approved by Medicare:
Carbon monoxide poisoning
Decompression sickness
Gas embolism
Gas gangrene
Acute traumatic peripheral ischemia
Crush injuries and reattachment of severed limbs
Progressive necrotizing infections
Acute peripheral arterial insufficiency
Compromised skin grafts
Refractory osteomyelitis
Osteoradionecrosis
Soft tissue radionecrosis
Cyanide poisoning
Actinomycosis
Conditions typically covered by insurance:
Cancer treatments and radiation damage
Diabetic sores and gangrene
Skin grafts or flaps
Bone or tissue not healing properly
Accident recovery i.e. fractures and bone crush injuries
Burns
Infections that are drug-resistant or non-responding
Cerebral and pulmonary edema
Wound healing
Conditions current research & case studies support the use of HBOT:
Autism and Asperger's
Cerebral palsy
Stroke
Lyme Disease
Traumatic brain injury TBI
Multiple Sclerosis
Crohn's disease
Skin and other infections
Spinal cord injury
Migraine
Alzheimer's
Peripheral arterial insufficiency
Rheumatoid arthritis
Fibromyalgia and chronic fatigue
And more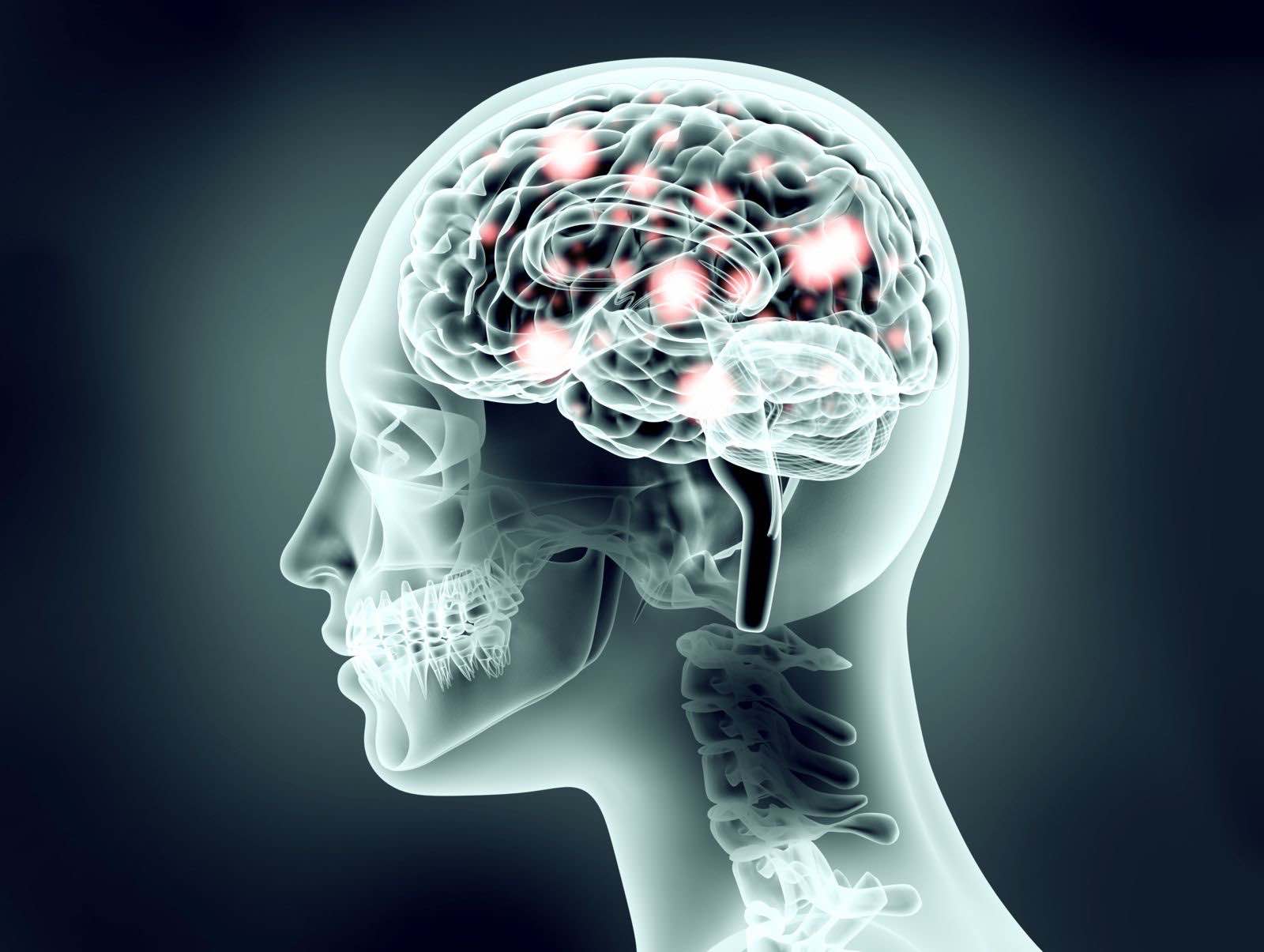 A brief history of Hyperbaric Oxygen Therapy (HBOT)
British physician Nathaniel Henshaw reportedly used compressed air in a chamber called a dumicilium.
Irish chemist, physicist, and inventor Robert Boyle stated Boyle's law:  Pressure and volume of gas have an inverse relationship when temperature is held consistent.
2 centuries later the first hyperbaric chamber was built in the U.S. by Neurologist James Leonard Coming after witnessing the success in treating decompression illness among Hudson Tunnel workers.
Physician Orval J. Cunningham built a chamber after observing morbidity and mortality rates from the "Spanish influenza" pandemic was greater at higher elevations.
Cunningham believed that many organisms can be killed with exposure to oxygen.
Dutch Cardiac Surgeon Boerema reported HBOT as an aid in cardiopulmonary surgery.
HBOT is now used with non-healing infections, blood perfusion insufficiencies, orthopedic injury and surgeries, and neurological conditions, etcetera.

Better Health Care is Our Mission
info@mountainhyperbarics.com
100 Jenkins Ranch Rd. Suite D, Durango, CO 81301